As a connoisseur of luxury, you deserve to drive only the most comfortable of SUVs. Here at Land Rover Little Rock we provide drivers with a wide selection of Range Rover models for lease. We're sure that Little Rock and Conway drivers will be pleased with the excellent performance of this SUV and the fantastic deals we have to offer.
To find out for yourself how a lease can get you behind the wheel of a Range Rover, keep on reading today.
---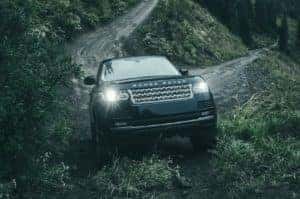 Range Rover: The Legend Continues
What images does "Range Rover" conjure in your mind? Trekking over mountains? Wading through low standing creeks? Perhaps refinement and style as well. The Range Rover offers exceptional capabilities with its available all-wheel drive driveline, enabling fantastic off-road capability. Water will be accessible to you with a max wading depth of up to 35.4 inches.
This vehicle is designed with performance in mind as well, thanks to its available 5.0L Supercharged V8 engine. This impressive powertrain is designed to generate up to 518 horsepower and 461 lb-ft of torque. Overall, you can expect to achieve a 0-60 MPH acceleration of 5.1 seconds.
Finally, you and your passengers will be treated to absolute luxury with features like an available 4-Zone Climate Control system. This technology allows you to set different temperatures in four separate areas of the cabin to make sure everyone inside your vehicle is nice and content.
---
Why Lease a Range Rover?

Are you in search of an excellent deal on a Range Rover? Our lease offers may be an ideal choice for you. By choosing the lease, you enjoy the ability to drive a stylish SUV at a reduced rate. This is all because when you lease you enjoy a new Range Rover for a few years before returning it to our dealership.
Leasing is a great choice for drivers who enjoy added luxury in their drive. By leasing you can make use of all the latest technology while commuting in a stylish vehicle. All the while, you're not buying the vehicle in full, so you're enjoying a unique deal as well.
---
How to Lease a Range Rover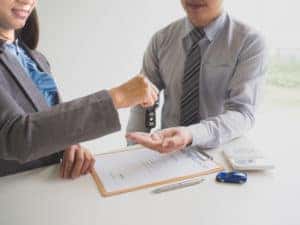 So, you've made the decision to lease a Range Rover, now it's time to get started by talking to a member of our finance department. We'll get to work drawing up a suitable contract, so you can get started driving your vehicle as soon as possible.
The process of creating a lease contract is simple. We'll simply ask you about your driving habits and we'll come to an agreement on the terms of your lease. Once we're finished, you'll be all set to start exploring in your SUV.
Lease a Range Rover Today!
Whether you're a driver with an adventurous spirit or you just want to enjoy the height of luxury, a Range Rover lease is what you may be looking for. We want to provide that luxury and freedom for Little Rock and Conway drivers here at Land Rover Little Rock.
To get started on getting ahold of your next luxury SUV, schedule a test drive with us today!
---