Land Rover Values Research and Development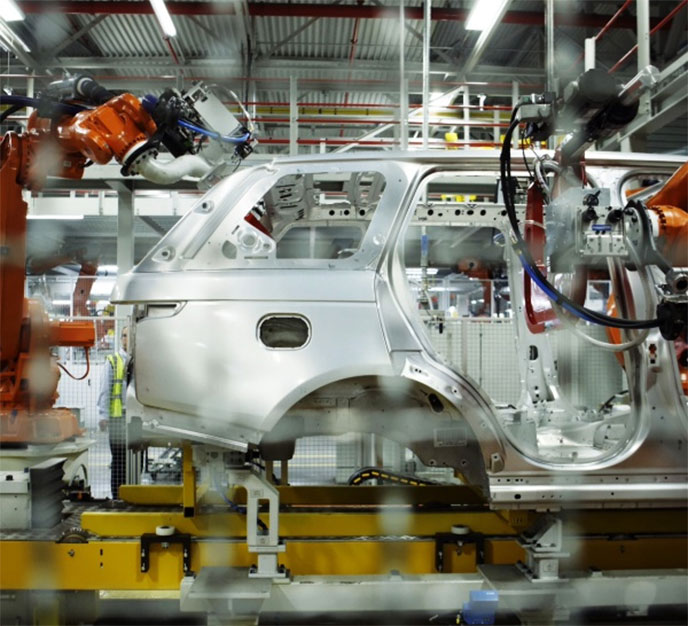 With Land Rover being one of the world's most iconic luxury vehicle brands, constant innovation is the key to maintaining its status. That's why Land Rover places an extreme amount of importance on research and development.
Research and development is so important that Land Rover has committed to the construction of a facility that will cost up to 230 million dollars!
WHAT:
The facility will be known as the National Automotive Innovation Centre (NAIC) and serve as the nucleus for Land Rover research and development. The state-of-the-art technology center will aid Land Rover advanced research team with all the tools they need to usher their vehicles into the future!
WHEN:
The construction for the National Automotive Innovation Centre (NAIC) campus began in September of 2014. The campus is expected to be completed in the spring of 2017.
WHERE:
The NAIC will be located on the campus of the University of Warwick in Coventry, England.
WHY:
One of the main goals of the NAIC will be to develop new automotive technologies that reduce CO2 emissions and dependency on fossil fuels. It will also provide a hub for large-scale collaborative research efforts between both engineers and students alike.
OTHER IMPORTANT FACTS:
The facility will cover approximately 33,000 square meters and have four levels.
The NAIC will allow Land Rover to double the size of its advanced research team.
The NAIC was created under the partnership of the Warwick Manufacturing Group, Tata Motors European Technical Centre, UK Government's Higher Education Funding Council England and of course Land Rover Jaguar.
As Land Rover Jaguar continues to innovate, we will continue to bring you their first-class creations here at Land Rover Little Rock! Click to check out our inventory of Land Rover vehicles.