Land Rover Oil Information

Having your oil changed is one of the most basic and important parts of routine maintenance. Staying on top of your recommended maintenance schedule will keep your SUV running smoothly. How often will you need an oil change? Land Rover Little Rock put some oil information together to show drivers in Little Rock and Conway when to schedule an appointment.
When to Get an Oil Change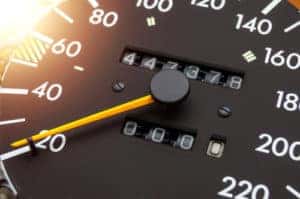 What you drive affects how often you'll need new oil. Every car and SUV has its own recommended maintenance schedule. For example, a compact car and a truck usually won't need to visit the service center at the same time.
The type of oil your vehicle takes also plays a big part in how often you'll need maintenance. For example, cars that take conventional oil usually need an oil change every six months or every 3,000 miles.
Most vehicles on the road today take synthetic oil, though. It's engineered to last longer and stand up to more extreme temperatures. Usually, SUVs with synthetic oil should get an oil change once a year or every 5,000 miles to 7,500 miles.
What Does Oil Do
Oil takes care of two important jobs under the hood. First, it lubricates all the parts of your engine, so everything runs smoothly. Since a lot of heat can build up in between parts, oil's second job is to keep them cool. This eliminates friction and prevents problems with the machinery.
Signs You Need an Oil Change
Taking care of your engine like that is a big job. After traveling enough miles, oil starts to break down. Eventually it can't effectively cool or lubricate your parts anymore. That's why getting regular oil changes is so important.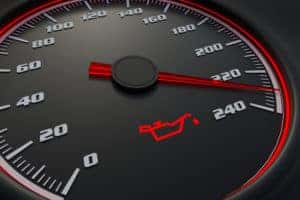 If you're not sure how long it's been since your last oil change, that's fine. Your SUV has a few ways of reminding you that it needs new oil. Some of the signs to look for include:
Dashboard Light – When you're overdue for an oil change, you'll eventually see a light on your dashboard that looks like an oil can.
Knocking Sound – If your engine sounds like it's working a lot harder than usual, you should get the oil changed as soon as possible. This will usually sound like a loud knocking under the hood.
Dark Oil – When oil is too old or overworked, it changes its appearance. New oil is golden brown and free flowing. Old oil looks like a thick, black sludge. You can check how your oil looks by popping the hood and pulling the dipstick out.
Schedule an Oil Change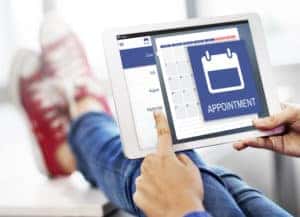 To learn more about this Land Rover oil information, visit the service center at Land Rover Little Rock. We're proud to offer a team of certified technicians to drivers in Little Rock and Conway. They'll be able to keep your SUV in good condition with maintenance, like oil changes and oil filter replacements.
If you've noticed any of the warning signs listed above, or you know that you're due for an oil change, schedule an appointment with us online. For your convenience, we offer shuttle service and loaner cars as well as free Wi-Fi and refreshments in our waiting room.