Land Rover Discovery Towing Capacity

The Land Rover Discovery offers a stylish design, comfortable amenities, and lots of cargo room. Can it help you haul heavy cargo, too? Land Rover Little Rock finds out. We took a closer look at the Land Rover Discovery towing capacity, so drivers in Little Rock and Conway, AR, will know what it's capable of. Learn more below or check out our new Land Rover Discovery inventory online.
Land Rover Discovery Specs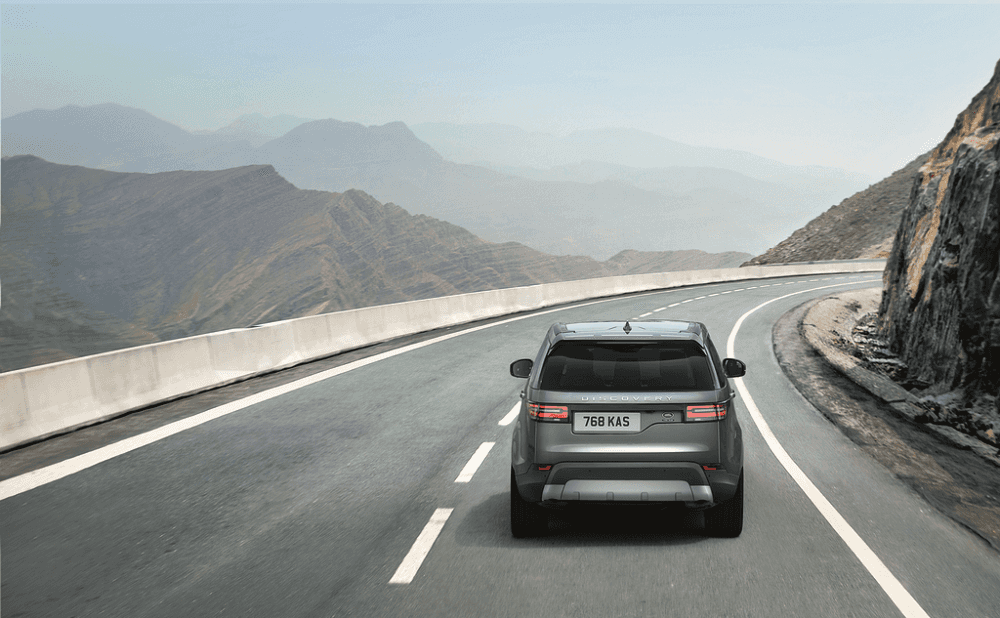 The 2020 Land Rover Discovery can tow up to 8,201 pounds. With that kind of capability, you can confidently bring a camper on your next family vacation or bring a boat over to Lake Maumelle. To haul that kind of cargo, it runs on a 3.0L V6 engine that gets up to 335 horsepower and 332 lb-ft of torque.
An efficient turbo diesel powered 3.0L V6 engine is also available. It delivers an efficient 254 horsepower and 443 lb-ft of torque. With the diesel engine, the Discovery can tow up to 7,716 pounds.
Land Rover Discovery Tow Friendly Features
From hitching your trailer to your SUV to dropping it off in the perfect place, the Land Rover Discovery offers lots of features that make towing easy. It starts with helping you line up with your trailer. The standard Rear-View Camera gives you a closer look at what's behind you, while Tow Hitch Assist can guide you into position.
If you're backing your trailer up, you can count on Tow Assist to help. Just turn the dial in the direction you need your trailer to go, and your SUV will back up for you. You can check your surroundings while you're backing up, too. The available 360-degree Surround Camera creates a helpful overhead view of your SUV.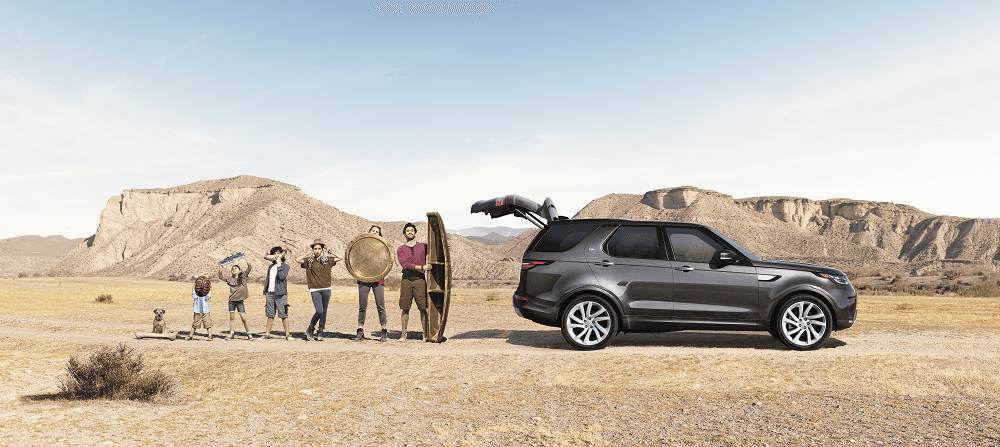 During your drive, Trailer Stability Assist is constantly at work. It'll keep you and your cargo safe by using corrective braking to keep your trailer in line with your SUV. You can also feel safe when you're changing lanes. Blind Spot Assist comes standard and lets you know when the coast is clear, even while your trailer is attached.
Ready to bring yours home? Check out our new vehicle promotions online!
Land Rover Discovery Cargo Capabilities
You can also load lots of cargo that doesn't require a trailer. The 2020 Land Rover Discovery offers plenty of space inside. There's 10.1 cubic feet of cargo room behind the third-row seats. These can conveniently fold flat into the floor when they're not in use.
Behind the second-row seats, you'll have up to 41.2 cubic feet of cargo room. If you need to fold the second row down, too, you'll have up to 83.7 cubic feet of cargo room.
Feel free to tie things like lumber, a kayak, or your Christmas tree to the roof, too. The available roof rack can hold up to 176 pounds.
Learn More About the Land Rover Discovery
Visit Land Rover Little Rock or contact us today to learn more about the towing capacity of the Land Rover Discovery and take a test drive. With two powerful engines and some smart towing features, it can help drivers and families in Little Rock and Conway, AR, tow lots of cargo.