How to Make Brakes Last Longer

One set of brakes can cover some major mileage, but their lifespans vary. Drivers can generally expect their brakes to last between 25,000 and 65,000 miles. Some of that variation is rooted in your car model. But there are choices you can make that potentially extend the life of your brakes by many thousands of miles.
Land Rover Little Rock has put together this convenient how-to guide for the drivers of Little Rock and Conway. Keep reading for some handy tips to incorporate into your daily drive or contact us today with any questions you may have!
Strategies that Make Brakes Last Longer
Drive Fewer Miles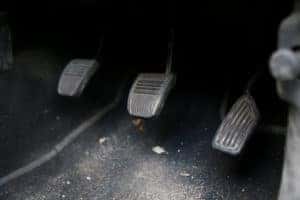 The primary cause of brake deterioration is use. Brakes function by pressing a pad against a disc called a rotor. In turn, the rotor creates fiction against the wheel, slowing your car's motion. Just like sandpaper on wood, eventually this repeated friction will wear the pads away.
Driving your car less is a direct way to keep your brakes in good condition. There are many creative ways to approach this goal. Think about carpooling with friends and coworkers, using public transportation, or walking on a sunny day.
Choose Smart Routes and Times
Brakes experience more friction during sudden stops and dramatic reductions of speed. A route with traffic lights and stop signs causes more wear on your brakes than a rural road or continuous highway. Heavy traffic that repeatedly requires starting and stopping is especially tough on brakes.
Making changes to your routine can make an impact over time. See if you can adjust your schedule so that you're on the road before or after rush hour. Choose highways or back roads instead of major thoroughfares. This same tactic will also improve fuel efficiency—two benefits for the price of one.
Sharing the Road
Several safe driving techniques actually double as good ways to maintain your brakes. Treat your brakes gently by driving with the flow of traffic, giving other vehicles plenty of space, and keeping your speed from creeping too high.
These tactics all decrease how often you'll need to brake. When you do brake, a greater amount of reaction time will leave you breaking more softly. That puts less strain on the brakes. Your blood pressure might thank you, too, not to mention your fellow drivers.
Signs You Need New Brakes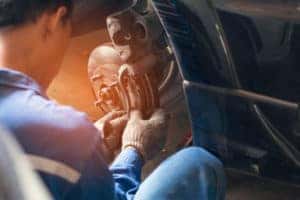 Even with the best care, no brakes can last forever. When you start to notice any of the following signs, it's time to schedule service and get your brakes checked:
Squealing or grinding noises
Braking feels different—either spongy or stiff beneath your foot
Leaking fluid under your car
The brake light on the dashboard
Enjoy Your Long-Lasting Brakes
With the information included in this how to make brakes last longer guide, you're prepared to make informed decisions that will add to your brakes' lifespan. When the time does come for a new set of brakes, visit Land Rover Little Rock. We're happy help the drivers of Little Rock and Conway keep their vehicles in peak condition. For new brakes or other automotive needs, call our dealership today.