Don't Worry, Be Frappe: Coffee Shops near Little Rock AR

Doesn't it just seem like art and coffee go hand in hand? With the blossoming art scene in Little Rock, it only seems fitting that Little Rock would also be home to many local coffee shops. Whether you're a coffee novice or an expert, you may find yourself searching for a new coffee shop to try.
To help you out, we've put together this list of some of our favorite coffee shops near Little Rock, AR. Grab your favorite mug, put on some soft jazz music, and settle in for your virtual coffee shop tour.
Keep reading to learn more!
Gourmet Givers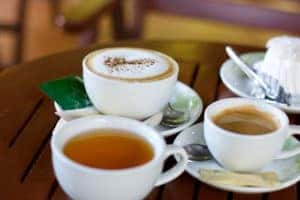 There's nothing quite like a cup of coffee made from freshly roasted beans. At Guillermo's Gourmet Coffee, javaphiles will revel in the 10 different origin beans and eight different coffee blends they offer. If you're in the mood for a bolder coffee, reminiscent of the type your grandparents used to make after dinner, snuggle up with a cup of Velvet Hammer.
Craving a lighter, more delicate cup of coffee mixed with a variety of flavors? We recommend trying the Calazada.
Make a visit to Guillermo's Gourmet Coffee an all-day experience. Pairing with other local businesses, their coffee shop near Little Rock, AR, has a variety of breakfast, lunch, appetizer, and pastry options. Who wouldn't want to savor a gluten-free blueberry muffin between sips?
In addition to creating magnificently blended coffee, Guillermo's Gourmet Coffee also prides themselves on giving back to the community. Each month, they partner with a new local charity. They give back by:
Setting up a table of charity information in the shop
Donating 25% of profits made on every cup of coffee purchased on Thursdays
Donating 25% of profits made on every pound of Charity Beans coffee
To stay current on events, specials, and general updates, check out their Facebook page.
Creativity & Community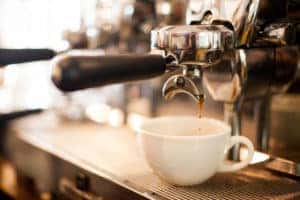 Coffee shops aren't just for ordering coffee or getting work done. At Nexus Coffee Creative, this coffee shop has harvested the arts scene and blended it into their shop's entire atmosphere. In addition to their headquarters location, they also have The Nexus Nook located at Central AR Main Library where you can stop in to chat or find your next favorite book.
One way that Nexus Coffee Creative embraces the creative atmosphere of Little Rock is by supporting the local artists through reoccurring events, such as:
Art shows
Poetry & prose
Saturday Serenade
And more!
Want to take the creative atmosphere of their coffee shop and use that as brain fuel for your next big project? Nexus Coffee Creative invites you to rent out their conference room or shop to host your next business meeting. Not only will you enjoy a white board, printer, TV, and other office supplies, but you'll also enjoy 25% off coffee, too!
Interested in learning more about the creativity sparked at Nexus Coffee Creative? Check out their Facebook page for events, updates, and behind-the-scenes pictures.
Quirky Meets Caffeine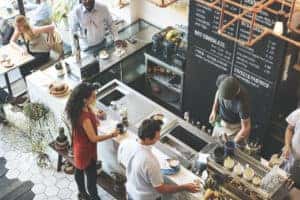 Why settle for regular coffee when you can sip on some award-winning coffee? In 2018, River City Coffee was awarded Best Coffee and Best Barista in the Arkansas Times Readers Choice Awards.
River City Coffee has been serving up hot cups of Joe for over 40 years. The baristas, in all their helpful glory, are happy to help you find your next favorite cup of coffee, so feel free to ask them questions while they make you a cup of your own coffee creation.
As strong believers of creating a warm atmosphere and connecting with the community, River City Coffee is a proud supporter or local arts. Hosting monthly artist receptions and having a 15-foot artist wall on display are just some of the ways they bring the arts to their coffee shop.
Even those who aren't coffee lovers will still enjoy a visit to River City Coffee. In addition to their vast coffee menu, they also serve rejuvenating cups of tea, fresh-baked muffins, rich rotating ice cream flavors, and more.
For your daily dose of coffee updates, visit their Facebook page.
Take a Break and Visit These Coffee Shops
Now that we've spilled the beans on some of our favorite coffee shops near Little Rock, AR, take a coffee break and check out one–or all–of these great shops. Go for the coffee, stay for the artistic atmosphere. We bet you'll have a whole latte love for them.
Check out these coffee stops today!