Local Spotlight: Barefoot Studio

Yoga is one of the best ways to work out and get healthy. From the first stretch to the last, it's a fun way to reach for a better you. Plus, joining a studio lets you become part of a supportive community.
If you're looking for a great group of instructors, sign up for a class at Barefoot Studio!
History of Success
As the longest-running yoga studio in the state, they've set the bar high. Since 1995, they've been teaching Little Rock residents to push themselves. Whether you're a beginner who's learning the ropes or a seasoned veteran, their award-winning classes will challenge you to get better every day.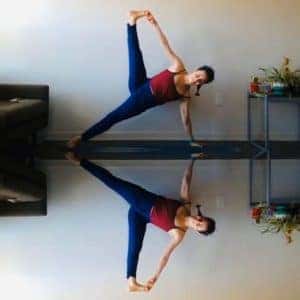 Since opening their doors a quarter century ago, they've built a reputation as one of the state's top yoga studios. They've even been named the "Best Yoga Studio in Central Arkansas" for 10 years running by publications like The Arkansas Times, AY Magazine, The Arkansas Demo-zette, Sync Weekly, and Natural Awakenings Magazine.
Classes & Workshops
With 16 instructors and a 4,500-square foot studio, it seems like class is always in session. They offer over 35 different classes. There are basic classes for beginners, intermediate, and advanced yoga students. You'll also get to try different styles like restorative, yin, hot yoga, a mommy-and-me class, and yoga for athletes. If the weather outside is frightful, or you can't make it to the studio, you can also take a video yoga class online.
While the studio is open seven days a week, they also offer weekend workshops. For example, their Full Moon Circle features nighttime meditation that'll help you feel in touch with nature. You can also spend some time outdoors by signing up for their annual hike and yoga retreat.
Studio Store
You can pick up all your yoga gear in their shop, too. It features shirts, tank tops, hats, and yoga pants. They even sell gift cards, so you can surprise a friend or loved one with a spot in the class or workshop that they've been waiting for.
Grab Your Mat & Get Going
To take up a new hobby or adopt a healthier lifestyle, sign up for a class at Barefoot Studio. If it's your first time there, your first week is free!
Follow them on Facebook to for more information on their class schedule, video classes, and workshops.