Land Rover Little Rock is dedicated to providing Little Rock and Conway drivers with the opportunity to make a well-rounded decision when it comes to picking the motor vehicle that matches their needs and sensibilities the best. To that end, we strive to make as much information available as possible. That's where this 2020 Discovery Sport review comes in.
Go ahead and read through the following highlights if you're all about seeing what this fully capable luxury automobile has to offer. Specifically, we'll be taking a look at what it can do within the all-important areas of technology, safety, and technology. You're welcome to stop by, send an email, or give us a call in the event that you have questions that you would like a member of our team to answer for you.
---
The 2020 Discovery Sport: Accessible Technology for an Enhanced Driving Experience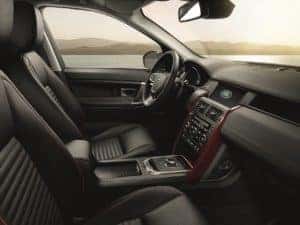 When you're behind the wheel of the Discovery Sport, you can count on having supportive technology at your fingertips from start to finish.
For starters, there's the Touch Pro. This standard feature is a state-of-the-art infotainment system that gives you access to everything you need right at your fingertips. With the Discovery Sport Touchscreen, you can connect your phone and all its apps directly to your vehicle's main interface, meaning that no matter how far away you are from home, you're always connected.
The available Head-Up Display also helps you direct the majority of your focus toward the drive. It places information pertaining to speed, gear position, and navigation directions right on the windshield.
Reassuring Safety Features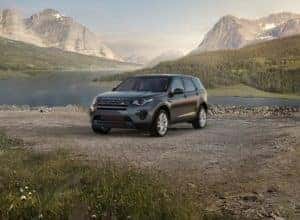 The Lane Keep Assist is one particularly notable feature when it comes to safety. It makes you aware of the fact that you've started to unintentionally drift out of your designated lane by providing you with a visual alert as well as a vibration in the steering wheel. This feature is likely to come in handy on longer trips or evening drives when there's a higher potential for getting tired.
Advanced Entertainment
Speaking of longer drives, there's an available 4G Wi-Fi Hotspot as part of the Online Package. This internet connectivity feature allows each person in the car to access the internet simultaneously, meaning every passenger can watch movies, stream podcasts, play games, and more. When it's time to turn the cabin into your own personal concert hall, do so with the available Meridian™ Surround Sound System. This package includes 14 speakers that use TriField™ technology to refine and center sound. Time to start that road trip!
---
Come get a Feel for the 2020 Discovery Sport
As you can tell from this brief peek into this impressive car's attributes, the Discovery Sport has a lot going for it. If you like what you've learned so far, the only thing left to do is to check it out in person. Little Rock and Conway residents can make that happen by contacting our team here at Land Rover Little Rock to schedule a test drive.